Simple Pricing; Quash Any Listing $299. Quash it, Quash it Good.



CleanSearch® Online Relevance Management Since 2006!
Awarded trademark for proprietary Reputation Management


CleanSearch


Methodolgy


Pricing


Order


Contact


Terms


Privacy


More


What is Online Relevance Management?
The ability to manage what Google deems relevant to a name or search term.
Also known by various terms such as:



Search Engine Results Management


Online Reputation Management


Search Engine Presence


Bury Negative Content and Quash


Create Postive Listings


Push Back Negative Content


Remove Name From Internet


Reputation Repair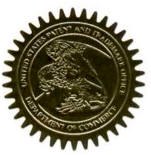 CleanSearch 2006
Awarded Trademark for Proprietary Reputation Management




Remove Mugshots & Records


Relevance is the Core Issue


Proprietary content development, linking and word-placement strategy designed to replace current Search Engine Results with selective content.
CleanSearch® combines the science of search engine relevance with name association development and networking expertise to eliminate prominent unwanted content from appearing in search engine results. Managing Search Engine Relevance protects your name or business on all online search facilities such as Google, Yahoo and BING. Online news articles, consumer advocacy sites, attack sites, arrest records, or random postings, whatever platform hosts the damaging content, Relevance Management is the key in altering the current search results.

In order to do so, we create a plurality of data accessible for Google and other engines frequently enough to establish new associations, or "more relevant ones".


CleanSearch® Methodolgy in 6-Steps

The proprietary methods CleanSearch® has developed create a permanent flexible solution which offers you more options and control for continued success. We never use spamming, spoofing or reckless techniques. All applications and services are guaranteed to be valid, permanent and in compliance with major search engine rules and etiquette. CleanSearch® applications are rule compliant as accepted by Google and other major search utilities, giving them stability and longevity. CleanSearch® has a proven record of cleaning up even the most severe instances of negative listings.



Analyze current results structure, tally existing content.



Create a plurality of positive associations.



Publish these key data points on various network platforms.



Begin proprietary off page activity targeted at assets.



Gauge relevance assessment from Google, etc.



Continue applications according to results tasting.


Most Straight-Forward Pricing in the Industry.
Pay $299. Per link above all negative listings. Buy 10 listings, you automatically have the first page clean. Most likely you will end up with MORE links above your negative listings than the minimum guaranteed. For example, if you buy 3 links, you may end up with 7 links above the negative listing. You may need 10 links to move the negative from the first page, but a 5-link package COULD result in 10-links above your negative listings, pushing it off the first page. All performance guaranteed! Listing take between 30 and 45 days to appear. Start with one listing if you desire. You may pay-as-you-go, so you never worry about performance.





At Least 1-Link Above All Negative Listings

$299.



At Least 5-Links Above All Negative Listings

$1,495.



At Least 10-Links Above All Negative Listings

$2,999.


Results Guaranteed!
Super-Fast & Easy.. Contribute as much or as little content as you wish.
We do the rest!